Ten Innovative Ways We Attract Qualified Buyers
to Your Plymouth/Canton Home
At Bittinger Team, REALTORS®, we have websites that attract the majority of on-line searchers looking to buy a home in Michigan. When you list with us, your home will be featured on these sites, reaching motivated buyers everywhere. That's just one of the ways we attract buyers to the Canton & Plymouth area real estate market. Below are the ten most effective tools we use.
10 Ways We Attract Buyers
Web Presence
Our Extensive Web Presence
Did you know that nearly 90% of all home buyers start their search on the Internet? That's why it's critical to work with a Realtor who blasts your home all over the internet.  At  Bittinger Team, REALTORS® we do exactly that. When you list with us, your home will be featured in dozens of websites.  Nearly every buyer looking for a home in Michigan lands on one of our powerful websites including www.bittinger.com, www.greatmichiganhouses.com, www.facebook.com/michiganhomescomingsoon, and www.realtor.com.  We match so many buyers with sellers, we have developed a reputation as the "go-to" agents for Plymouth and Canton area home sales. In addition, we market homes on Craigslist, Point2Agent, Trulia, Zillow and YouTube.
Staging your Home
Staging and Preparing Property for Sale
We will prepare a comprehensive Marketing Preparation Guide customized just for you. It's a must for getting your home sold for top dollar.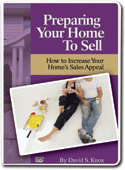 Sneak Peek
Sneak Peek Program
This one will knock your socks off. Sell your home in 24 hours without ever putting it on the market. Contact us to see if your home qualifies!
Reflective Signs
Reflective "For Sale" Signs
While most "for sale" signs are virtually invisible at night, our reflective signs can be seen clearly day and night giving your home twice as much exposure as ordinary signs.
Seller Perks
Our Exclusive Seller Perks
"Unheard of! Unspeakable! Unbelievable!" These are typical seller reactions about our seller perks such as our exclusive 3 hours of handyman services totally on us. Brought to you only by Bittinger Team, REALTORS®. Click here to find out about all your other fun options.
Moving Truck
Our Own Moving Truck
Being the only Realtor in town who offer our very own Moving Truck, buyers flock to Bittinger Team, REALTORS® to take advantage of it's free use. The more buyers we attract, the more chances of getting your home sold faster and for more money. Oh, and sellers can use it too.
Love-It or Leave-It
Our Love-It or Leave-It Guarantee
Another way we attract buyers is to offer them this guarantee that has them feeling safe and sound when buying through Bittinger Team, REALTORS®. Find out more here.
Communication
Communication, Feedback and Teamwork
You want to talk, we'll talk. You want feedback on showings, you got it! Communication is essential to our partnership with you and in getting your home sold.
Teamwork
Teamwork is our essence
That is the essence of Bittinger Team, REALTORS® and what we are all about. Our Team is totally focused on specialization. Each team member focuses on what they do best and they give that 100% in order to master their role. We believe in specialization and that's how the Bittinger Team, REALTORS® excels at getting your home sold.
Ready to Sell Your Plymouth/Canton Home?